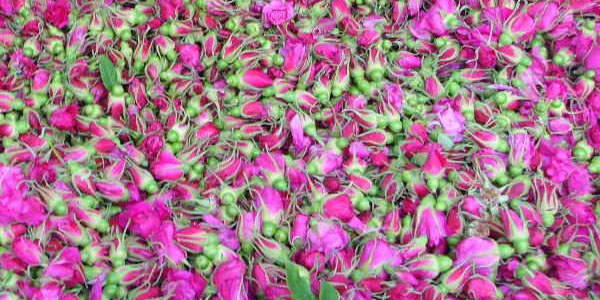 Blog
Rosebuds Tea — a Key to Beauty and Happiness
Different types of rose have always been interpreted as the most beautiful garden decoration over the centuries. Later it was used as a good prophylactic cure for illnesses. As the science were progressing, people found out more about the hidden possibilities about rosebuds.
So, Rosebuds can be used everywhere:

Cookery
Cosmetology
Tea industry
Pharmacy
What can be noticed as a result, if you drink a tea or any other drink made from rosebuds?
Improved skin condition
People that think their skin isn't in a good condition, start buying expensive skin products but the result is not as satisfied as they wish. It definitely says about the inside problems. Rosebuds can make the skin looks so much better, younger and healthier.
Do you know, that Rosebuds are full of:

Vitamin C
Essential oils
Minerals
It's also very good moisturizing homemade beauty product if it's used as skin toner. Rosebuds water can help you to avoid different allergic signs on your body as well. Everyday using removes small face wrinkles and makes the skin look fresher.
Rosebuds can be also used as a hair conditioner
Essential oils increase hair condition, make it stronger and give it a special protection — especially if the hair is dyed quite often.
Hair and face mask – all-purpose recipe
This mask can be easily made at home without using any special and expensive beauty products
To make a mask you will need:
Crushed rosebuds
Boiled water
Starch
Before starting doing this, you are recommended to boil clean water. Then you have to put your previously crushed rosebuds into a bowl and add a few tea spoons of starch. After you get it mixed, you can fill the bowl with water.
To make the mask colder you can put it in a fridge and wait nearly 20 minutes. Then just put it on your face or hair within 15 minutes and clear all up.

Tea products — what makes our body stronger?
Drinking a tea with rosebuds is allowed for people all ages. According to scientific research, one cup of rosebuds tea contains enough nutrients to make the body stronger:

Zinc
Iodine
Chromium
Selenium
Iron
Magnesium
Regular use improves the work of cardiovascular system, increases hemoglobin, breaks down the carbohydrates and stops the aging of cells. This kind of drink can be very helpful for people who have inflammatory processes in their mouth or stomach.
If you got food poisoning or intoxication you are recommended to drink warm rosebuds tea or water. You will get all the inside toxins removed.
Relieves menstrual pain
If we talk about more global aspects of drinking rosebuds, there is one thing that every girl and woman have to know. To avoid menstrual pain and just make your body and mental condition better, you need to drink two-three cups of the rosebuds tea every day after menstruation starts. Rosebud tea relaxes muscules and helps woman to go through this period easier.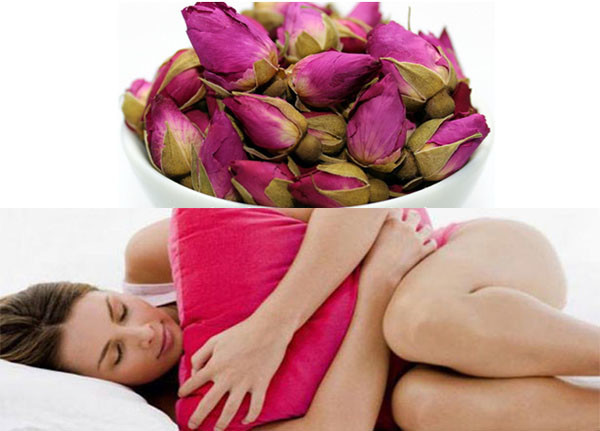 Rosebuds profound effect for good mental condition
Every drink with small rose's pieces is a good depressant which can help you to get rid of:

Insomnia
Stress
Chronic fatigue
Mood swings
Rosebuds have a specific property — they can fill you with energy and positivity so you are able to start new life projects and prospects. People who drink the rose tea day by day may notice that their way to think or making important life decisions has completely changed. They become much happier and share love and happiness with other people.
For cookery lovers or How to make a weight loss food?
There are different recipes of delicious and healthy dishes with rosebuds. They are calories-free but every dish is a big source of minerals every human needs. It's a good idea to lose your weight by using a safety and natural way without destroying normal micro flora inside your body.
If you are already in a good body condition, you don't have to ignore drinking or eating bakery products with rose. The reason of that is positive influence in regulating the metabolism which is so important if you want to lose your weight or hold the result that has been achieved.
Secret of a long and happy life
Rose is also called youth elixir which is drunk not only in China. Rose water or rose tea makes you feel younger and happier — and this is the main to key to have a long and healthy life.
Happiness is the secret of all beauty, there is no beauty without happiness!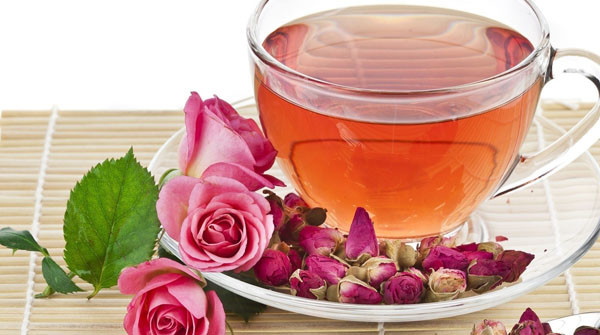 Featured Products: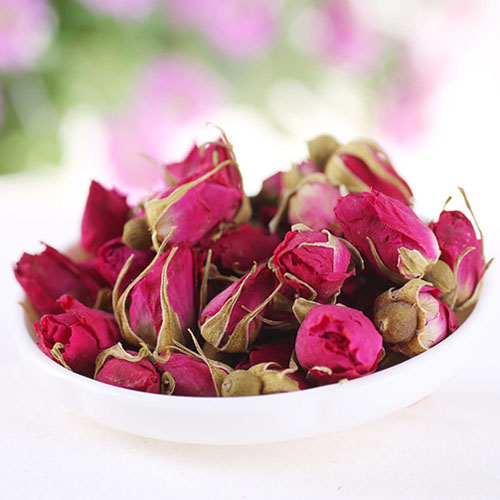 Tea made from natural rose buds, pale rose shade, with enchanting rose fragrance and light sweet taste
1 comment
Exclusive Tea Set made from transparent heat-resistant glass, consists of Gaiwan and 6 teacups.
0 comments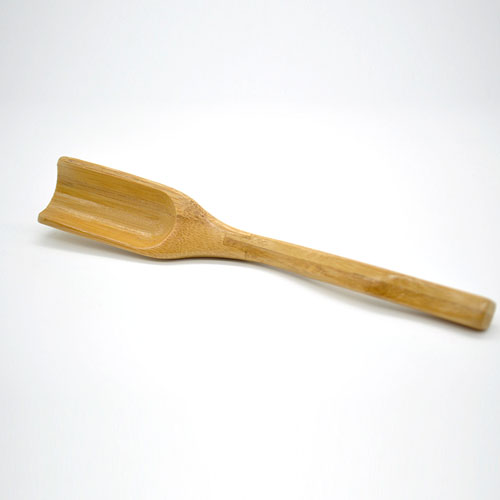 Perfect for careful measuring the necessary amount of tender tea leaves without giving them any damage
0 comments