Product Description
Gyokuro is a great Japanese green tea with unique features. The name "Gyokuro" translates as "Jade Dew" and refers to the pale green color of the infusion. Gyokuro is made only from the earliest leaf buds harvested in spring time. It is grown in the shade before being harvested by the unique technology called "Tana" which requires skilled technique and great care. This provides noble aroma and elegant sweetness to the tea.
Dry Jade Dew consists of long, needle-like leaves of deep green color with sweet fragrances of buttered corn, roasted hazelnuts and steamed greens. Brewed, the leaves stream more vegetal aromas. The rich yellow-green infusion has a mellow, bitter-sweet taste. Gyokuro combines such unique features as elegant and distinct aroma, rip and sweetish taste, light green color.
Brewing Guide:
Put Gyokuro tea leaves in the pot. Use 3 full tea spoons of tea (about 7-8 g) for 3 portions. 4 full tea spoons (about 10-12 g) for 5 portions. Pour the warm water 50С – 55С (122F – 131F) into the pot and wait for 1.5 – 2 min for the first infusion. For a second infusion, use water of a little higher temperature than for the first (55C – 60C or 131 F – 140 F) and let the tea infuse for only 30 seconds before pouring it into the cups. For a third infusion, use water of even higher temperature than for the second and draw the tea for 15 seconds only.

Featured Article: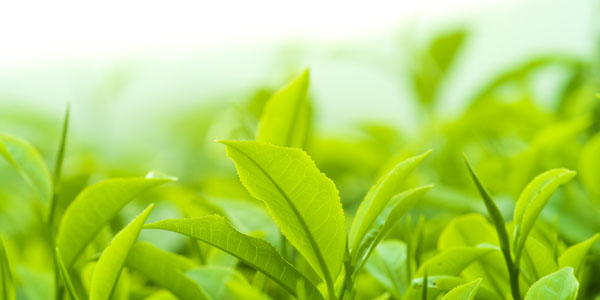 Gyokuro (玉露) is one of the highest grades of green tea from Japan. The word "Gyokuro" translates as "Jade Dew" and refers to the deep green color of the infusion. It is different from Japanese classic unshaded green tea called Sencha because of another cultivation method used – about 3 weeks before harvesting the tea […]
2 comments